FREE DELIVERY OVER €25 & 60 DAYS* FREE RETURNS
Congrats, mama! adidas maternity wear is designed to flex with your body throughout your pregnancy. From supportive sports bras to comfy tights & stylish tops, we support your team of two.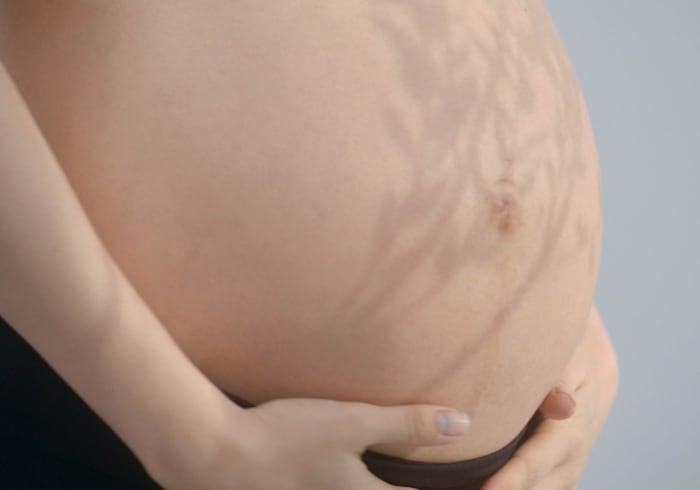 MATERNITY IN MOTION
Made of lightweight, high-stretch fabric, our collection of maternity tights and tanks are designed to stretch and grow with your body. The range of performance maternity activewear can be worn throughout pregnancy and into the postpartum period.
SHARE HOW YOU WEAR IT
The maternity collection is designed to support you through every trimester and beyond. Share how you wear it by tagging @adidas with #adidaswomen
Tulossa pian: äitiys
Tulossa pian: äitys – valmistaudu ottamaan vastaan adidaksen upeat äitiysvaatteet! Äitiysvalikoimastamme löydät aktiivisen tulevan äidin odotusvaatteet. Kokoelmamme tarjoaa sporttisia vaatteita varmaan adidas-tyyliin. Odotusajan muodin ei tarvitse olla tylsää ja harmaata. Valitse päällesi adidaksen joustavat, mukavat ja värikkäät äitiysvaatteet, jotka kutsuvat liikkumaan. Vaatteissamme tunnet olosi mukavaksi sekä kotona, kadulla että kevyissä liikuntaharrastuksissa. Äitiysmallit istuvat täydellisesti odottavan äidin vartalon muotoihin, ja monipuolisesta valikoimastamme löytyy malleja jokaiseen makuun. Kaikki äitiysvaatteemme on valmistettu laadukkaista, ihoa ja kehoa hellivistä materiaaleista. Satsaamme tulevaan äidin hyvään oloon, joten näissä vaatteissa viihdyt varmasti. Yhdistä äitiysvaateemme laadukkaisiin adidas-tennareihin, jotka suorastaan hellivät väsyneitä jalkoja.
Coming soon: Maternity
Your body may be changing, but you can still feel active and strong with adidas maternity wear. Offering enhanced comfort and support in all the right places, this clothing range enables you to practise your usual sports in a way that is good for both you and baby. Soft and breathable fabrics, flattering fits, and an array of colours and designs to complement your existing wardrobe allow you to make the most of any pregnancy workout or relaxation session.